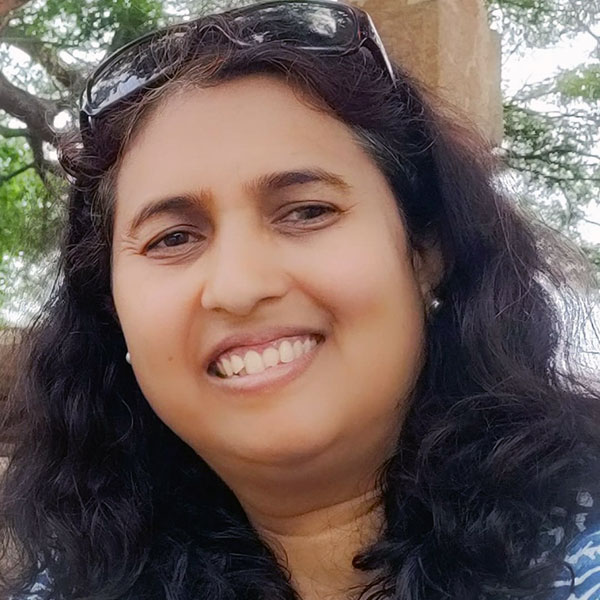 Having spent over twenty years in the technology industry, Smitha decided to give it up and dedicate more time to her Dharma journey. After finding some precious teachers and attending several retreats, she decided to undertake structured study of Dharma. 
She recently graduated with a Diploma in Buddhist Philosophy (Nalanda tradition) from Tibet House, Delhi. She is currently on the board of Tashi Gatsel Ling Buddhist Center in Maine and works closely with Venerable Dasel. 
During her corporate tenure, she was on the advisory board for the Grace Hopper conference for women in technology and worked passionately for the cause. She was a counsellor for cancer patients and their caregivers, something that helped her immensely in her Dharma practice. Smitha is based in Bangalore, India.