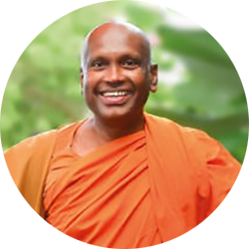 Venerable B. Saranankara Mahāthera
Dear Friends in Dhamma,
Sometimes you are unsatisfied with your life, while many people in this world dreaming of living your life. A child on a farm sees a plane fly overhead and dreams of flying. But a pilot on the plane sees the farmhouse and dreams of returning home. That's life! Enjoy yours……
If wealth is the secret to happiness, then the rich should be dancing on the street. But only poor kids do that. If the power ensures security, then officials should walk unguarded. But those who live simply, sleep soundly. 
Live simply, walk humbly and love genuinely. All good will come back to you. That is the teaching of the Buddha. 
I wish Sattva project can become a beacon of hope and light for many people, and I pray that it will lead the Way for all of us in following the great path to ultimate happiness and perfect freedom!
Sabbe sattva bhavantu suki satta……..
May all beings be well, happy and peaceful…..
So I wish Sattva all the best and I pray for the success of this meaningful project!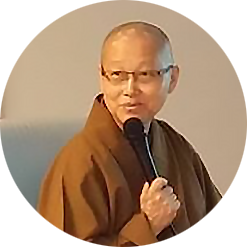 Venerable Sing  Kan
Nowadays, the whole world is facing so much of violence, uncertainties, incurable sicknesses, etc.
Thus, who has a mind at peace?
Peace is one of the integral vision of the Sattva Project and is established at the right timing where people are facing mental and physical sufferings. 
The Buddha taught that peaceful minds lead to peaceful speech and peaceful actions. If the minds of living beings are at peace, the world will be at peace.
I wish Sattva Project success and will give my full support in whatever I can.