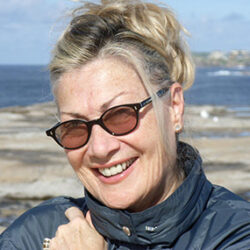 Certified clinical counselor with the prestigious "CCC" designation from the Canadian Counselling and Psychotherapy Association (CCPA) and Registered Clinical Counsellor (RCC) with British Columbia Association of Clinical Counsellors (BCACC). She has been a somatic and wellness practitioner for over 30-years. She holds a number of academic qualifications including, MA Couns., MDiv in Pastoral Counselling, Adv. Dip Holistic Couns., and Grad Dip Buddhist Psychotherapy, MA Buddhist Studies.
Why I Support "Sattva"?
I support the Sattva project because I align with spirit that underlies the creation of Sattva: Open Heart-Open Mind. 
It speaks of coming together to create social harmony through the embodiment of practicing a moral philosophy which inspires transformation. Sattva or light -bearer begins with the simplest of steps which is to think of the Buddha as a moral compass, a guide to a virtuous life in service to others. May the aspirations of this unique platform to foster growth, instill peace, and promote healing be manifested with integrity and joyfulness.