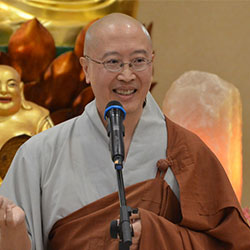 Zen Monk, Kwan Um School of Zen.

Adviser of the Sattva Project.

Myong An Sunim (usually called Sunim) was born to a Chinese family in Malaysia in 1959. He received his education in the UK, culminating with an MBA and worked in finance.

Myong An Sunim began his meditation practice in 1992 after meeting his teacher Zen Master Seung Sahn in HK. He was ordained as a monk in 1997 and spent the next 16 years in Korea doing intensive meditation retreats.

He received inka, the authorization to teach kong-ans and lead retreats from two Zen masters in 2015. Sunim has over 30,000 hours of meditation experience; teaches mindfulness and Zen in Penang and internationally.

His teaching approach combines the wisdom of the ancient teachers with the science of meditation to arrive at ways of practice that are well suited to our contemporary lifestyle.