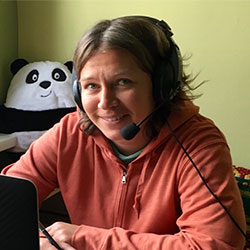 Maria is a Ukrainian Dharma translator and interpreter.

She is a graduate of the Rangjung Yeshe Institute of Kathmandu University where she currently works as an interpreter and instructor.

She holds a PhD in Political Sciences and currently is studying for her second PhD in Buddhist Studies in the International Buddhist College in Thailand.