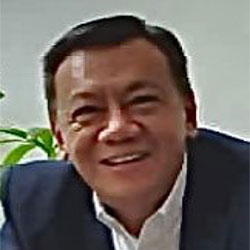 K V Soon is an entrepreneur, digital transformation specialist

 

and activist.

K V has been involved in corporate and socially engaged work for over 30 years.

K V deeply appreciates the different aspects of social problems and while there are issues needs to confront immediately, there is also those that require a longer term approach. These include transformational work on the grass-roots as well as on the governmental, corporate, community and individual levels.

K V is the co-founder and director of Spirit of Endeavour. Known as Vidyananda in the BUDDHIST Circle, is previously served as Secretary of the International Forum on Buddhist-Muslim Relations (BMF). He is currently a member of the Executive Committee of the International Network of Engaged Buddhist (INEB).