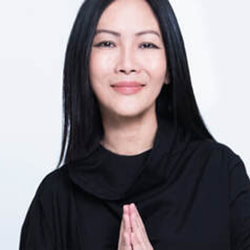 Music producer, composer, arranger and vocalist who produces chants Buddhist mantras and Dharani.
Why I Support "Sattva"?
​The Sattva project is a much needed and anticipated work for the world and its people in this trying times. What more better ways to heal and install faith back into the human minds. May we deal with the now and move forward to our future with the positive essences becoming here, Sadhu!