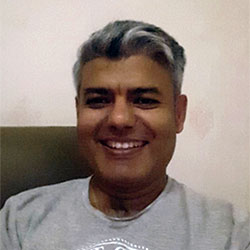 Born in Nepal, finished his BA, Buddhist Studies in International Buddhist College (IBC), Thailand. Further, he completed his MA, Buddhist Studies, in FoGuang University, Taiwan, where he learned classical Buddhist Chinese, and translated a correspondence between Kumarajiva and Huiyuan to complete his MA thesis.

For his PhD, he joined Mahidol University, where he is currently working on Yaśomitra's Abhidharmakośa-vyākhyā, a sub-commentary on the Abhidharmakośabhā

ṣ

ya, to complete his PhD thesis.

Currently, he is translating the first chapter of Abhidharmakośabhā

ṣ

ya, as translated by Xuanzang, for BDK (Japan). He reads Chinese, Sanskrit, Pali, Hindi and French, apart from his own mother tongue Nepali.