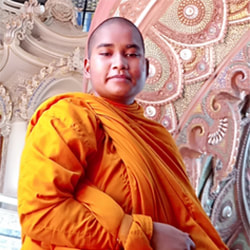 From Gujarat and now studying in Nagpur, Maharashtra, is doing BA second year in Pali. Ordinated as Bhikkuni in 2019.
She is  living in Nagpur, Maharashtra for her higher studies.
Working on for women empowerment took two shramnery sibira (women ordination ceremony for ten day's).
In future she is going to work for Bhikkuni Sangha and Female Empowerment.