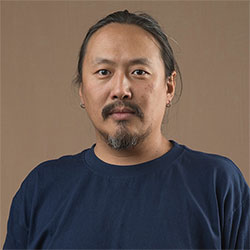 Bem Mitruev is a translator from the Tibetan language.

From 1995 to 2005 Bem studied at the Central Institute of Higher Tibetan Studies in Varanasi (India), where he studied Tibetan history, poetry, Buddhist philosophy, Tibetan language, Sanskrit and Hindi.

Bem Received the degree of Acarya (master of Buddhist philosophy).

He currently works as a translator for the Buddhist teachers who come to Russia to teach.